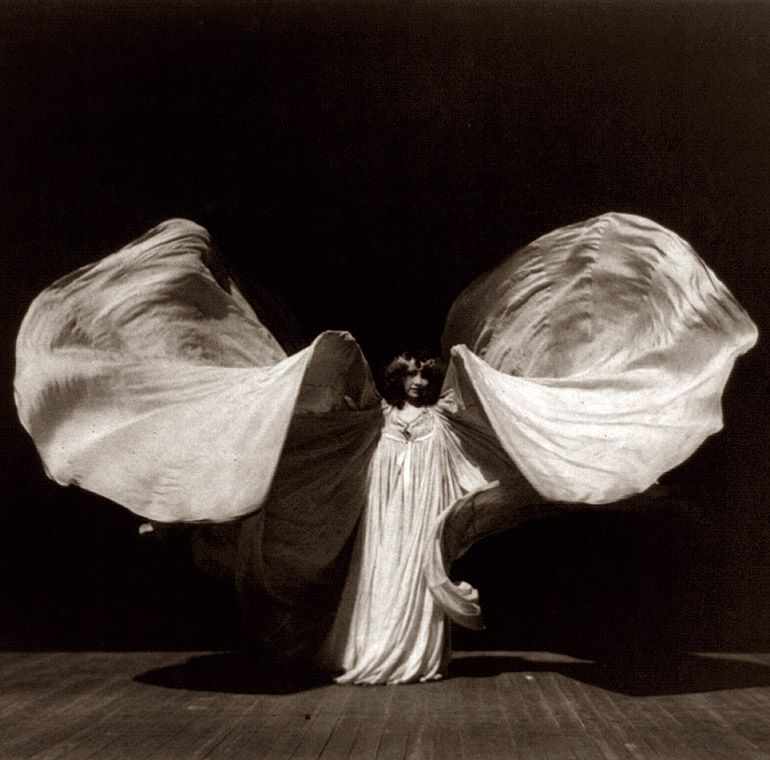 Turn-of-the-century Paris was a hotbed of artistic innovation, and cabarets were the furnaces where this innovation was forged. It was here that poets, musicians, painters and bohemians of all sorts rubbed shoulders and laid the groundwork for the expressionist, abstract and modernist movements that continue to shape our culture today. And it was here that an American-born dancer, choreographer and light designer dazzled audiences, inspired artists from Toulouse-Lautrec to Yeats, and redefined modern dance, only to be largely forgotten in the decades that followed. In March of 2022 Musiqa and Stages proudly shone an overdue spotlight on pioneering artist Loië Fuller with the world premiere CABARET OF SHADOWS, of a new chamber opera by renowned composer Laura Schwendinger. 
Below you can read more about the characters that inhabit CABARET OF SHADOWS, as well as a video of the premiere production.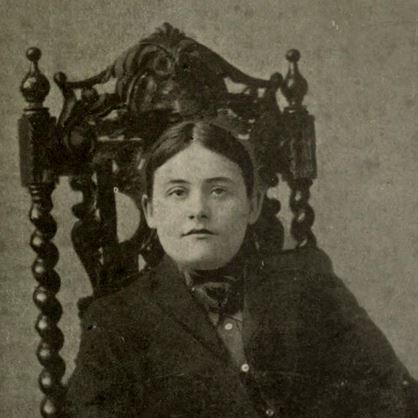 Gab Sorère
Gab Sorère (aka Gabrielle Bloch) was a French art promoter, set designer, mechanical innovator, filmmaker and choreographer. Collaborating with her partner, Loïe Fuller she produced films and choreographies exploring lighting and visual effects. When Fuller died, Sorère inherited the dance troupe and laboratory of her partner and strove to keep her legacy as a visual effects artist alive. She continued to produce innovative productions utilizing fluorescence and light into the 1950s.
"The soul of the dance was destined to be born in this sad and feverish age. Loïe Fuller modelled form out of a dream. Our foolish desires, our dread of mere nothing, these she expressed in her dance of fire. To satisfy our thirst for oblivion she humanized the flowers. Happier than her brothers, the lords of creation, she caused her silent deeds to live and in the darkness, this setting of grandeur, no human defect marred her beauty."
— Gab Sorere, writing of Loïe Fuller's dance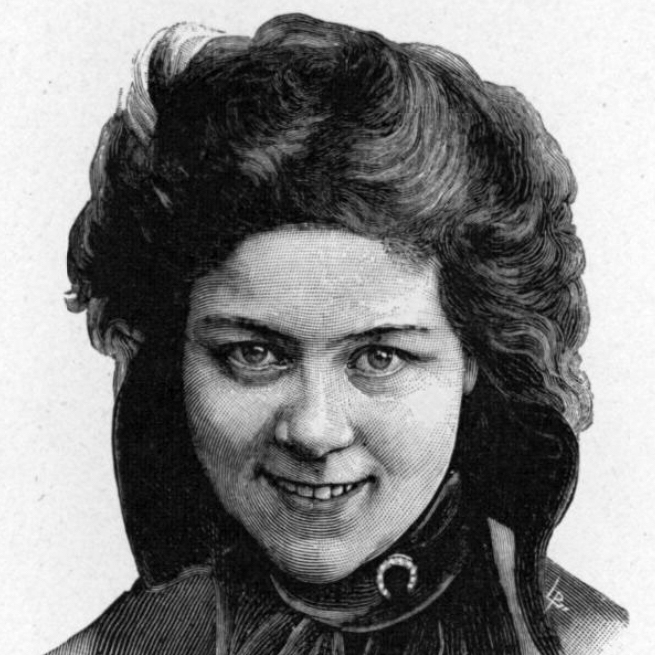 Loie Fuller
Loie Fuller (aka Marie Louise Fuller) was an American actress and dancer who was a pioneer of both modern dance and theatrical lighting techniques. Born in Chicago, she began her theatrical career as a child and later choreographed and performed in burlesque, vaudeville and circus shows. In the 1890s she began to experiment with choreography that combined free dance, elaborate costumes and textiles and lighting design. Upon moving to France she was accepted there as a radically innovative and important dance and lighting artist. She held numerous stage light patents and inspired numerous imitators, but her impact was largely forgotten after her death.
"Music ought to follow the dance. The best musician permits the dancer to direct the music instead of the music inspiring the dance."
–Loïe Fuller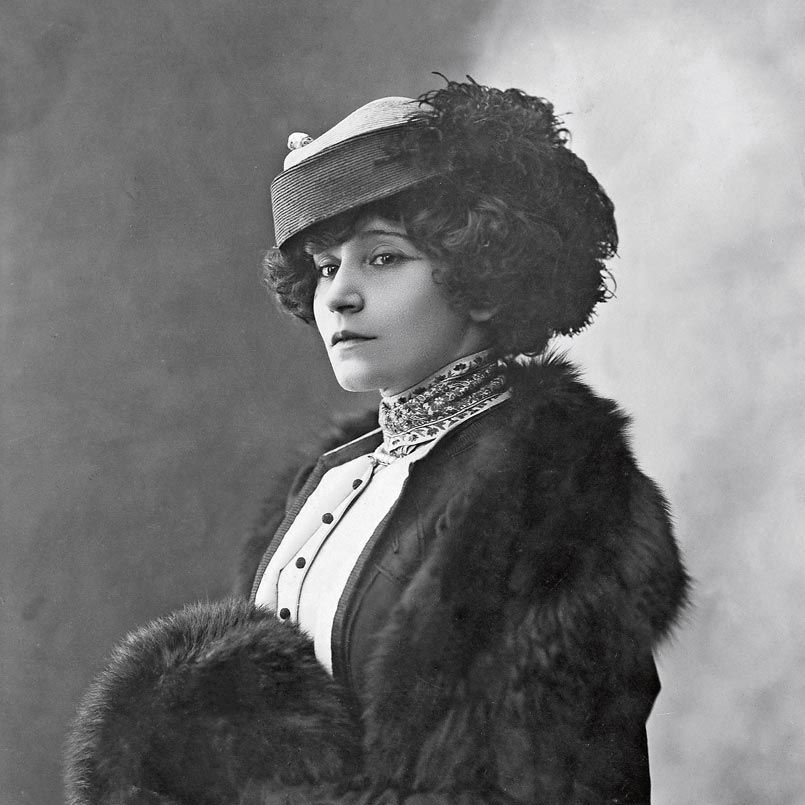 Colette
Sidonie-Gabrielle Colette was a French author, mime, actress, and journalist, best remembered for her 1944 novella Gigi, which was the basis for the 1958 film and the 1973 stage production of the same name. Her writing often dealt with the dependence of women on men in patriarchal societies. When she died in 1954 she was the first French woman of letters to receive a state funeral.
"'She is dying of grief . . . She had died of grief . . .' When you hear those clichés you can shake your head, more in disbelief than compassion: a woman can never die of grief. She is such a solid creature, so hard to kill! You think that grief eats into her? Not at all. Very often, though born weak and sickly, she gains from grief indestructible nerves, an inflexible pride, a capacity for waiting and dissimulating which increases her stature, and a contempt for those who are happy."
— Colette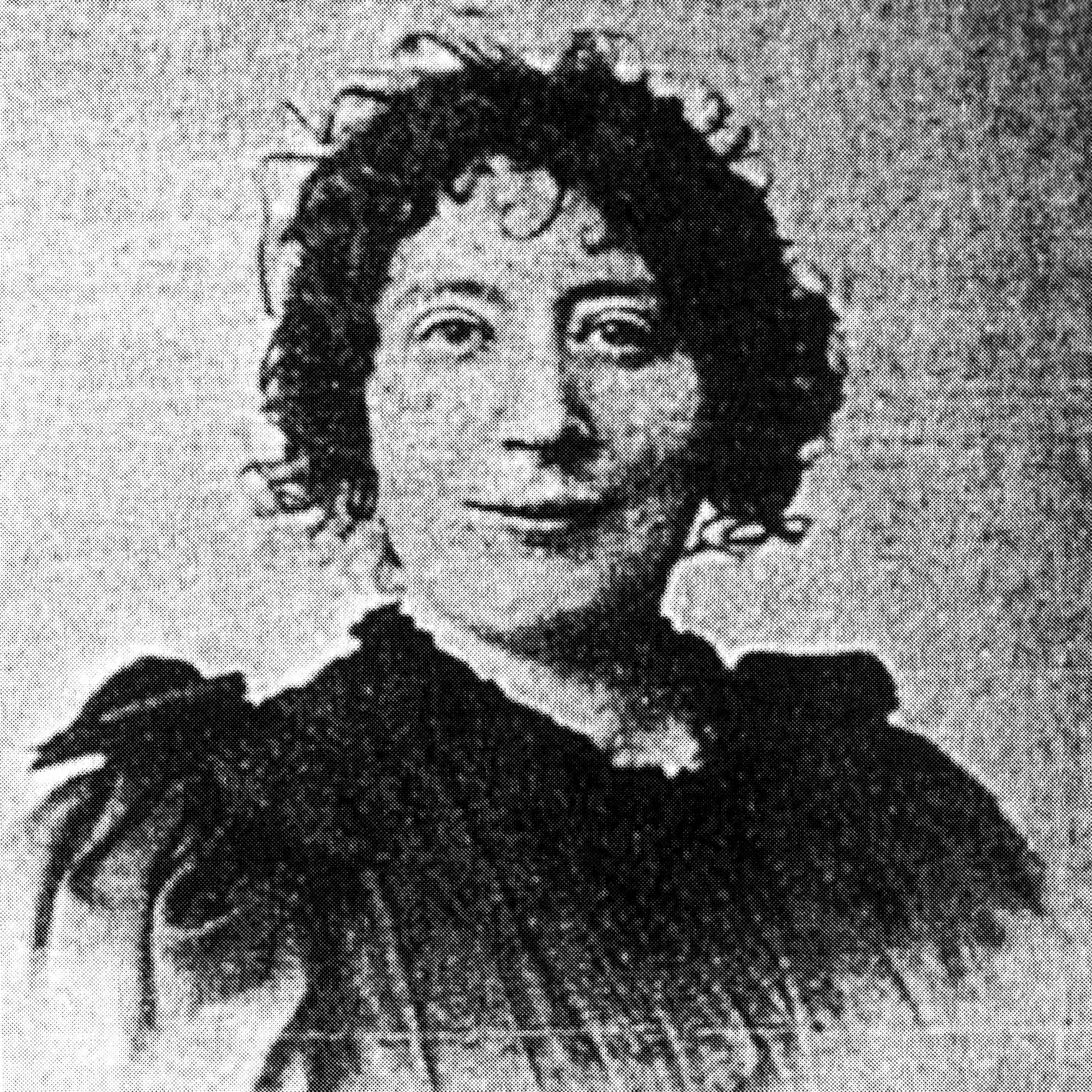 Maria Krysińska
Maria Krysińska was a Polish-French symbolist poet, novelist, and musician. Although conventionally the innovation of free verse poetry is attributed to other 19th century French poets, Marie Krysinska actually published free verse poetry in 1882, five years before other volumes featuring free verse poetry would appear. Though remembered in France today as the innovator of this form, she often remains missing from other western poetic histories.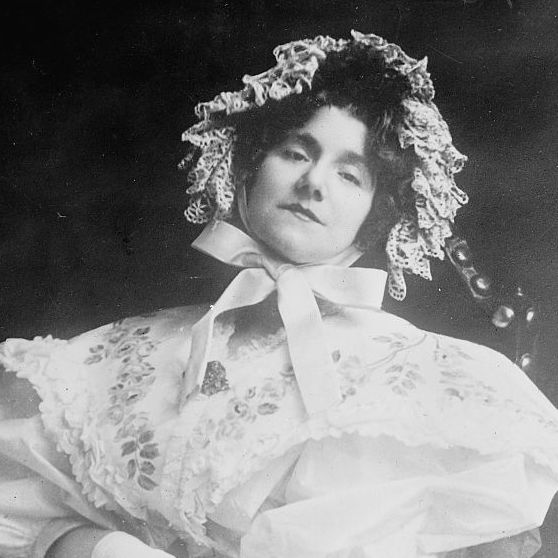 Yvette Guilbert
Yvette Guilbert was a French cabaret singer and actress, and a favorite subject of artist Henri de Toulouse-Lautrec, who made many portraits and caricatures of Guilbert and dedicated his second album of sketches to her. Sigmund Freud called her his favorite singer.
"If you want to become an artist, you must understand "Art"–art in all forms that every art embraces. Music without color lacks plasticity . . .it is unharmonious! Painting without plasticity lacks harmony . . .it is colorless. Sculpture without harmony lacks color . . . it is shapeless."
"We singers of songs, we are painters. Our voices are there to color the story, the picture we exhibit. We must illustrate our songs as an actress her part with many colors, that is to say, many vocal colors, and so help the public to see with their eyes what they hear with their ears."
— Yvette Guilbert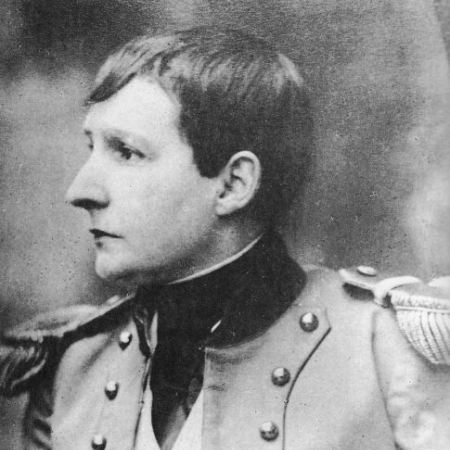 Missy-Max
"Missy-Max" were pseudonyms used by Mathilde de Morny, a French aristocrat and artist who was also Colette's lover. The two created a scandal in 1907 with their pantomime entitled Rêve d'Égypte ("Dream of Egypt") at the Moulin Rouge – a kiss between them almost caused a riot and the production was stopped by the police. Missy-Max was born a marquise but chose to live as a non-aristocratic man ("slumming it like a prince," as Colette put it).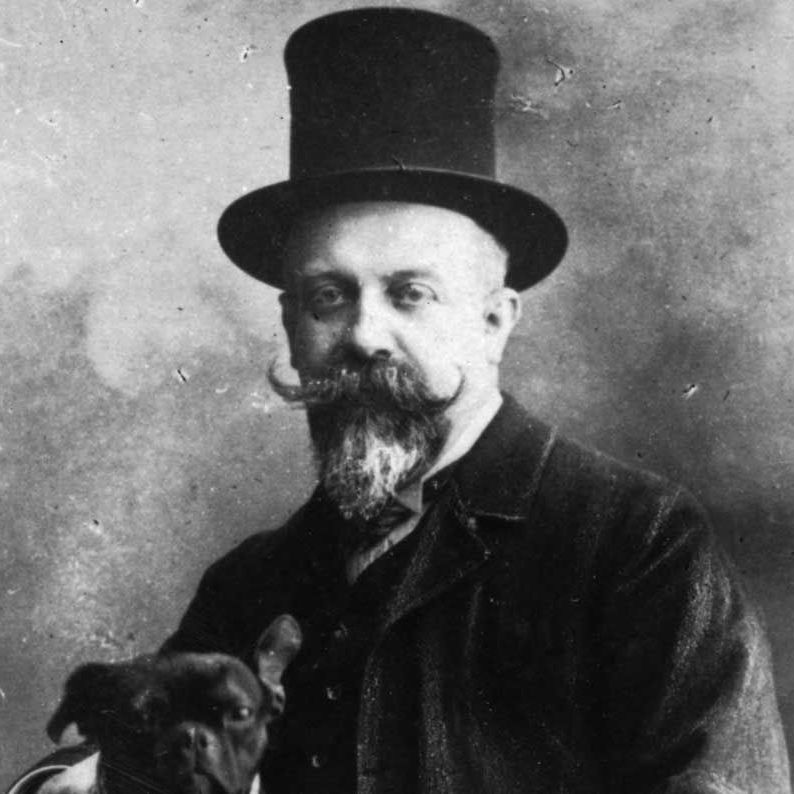 Willy
Willy is the nom-de-plume of Henry Gauthier-Villars, a writer, critic and notorious libertine mostly remembered today as Colette's first husband: he encouraged her early writing but controlled her copyright and earnings, sometimes locking her in her room until she produced enough pages to suit him. Willy published Colette's scandalous early "Claudine" novels – stories of sexual hijinks at a girls' boarding school – under his own name.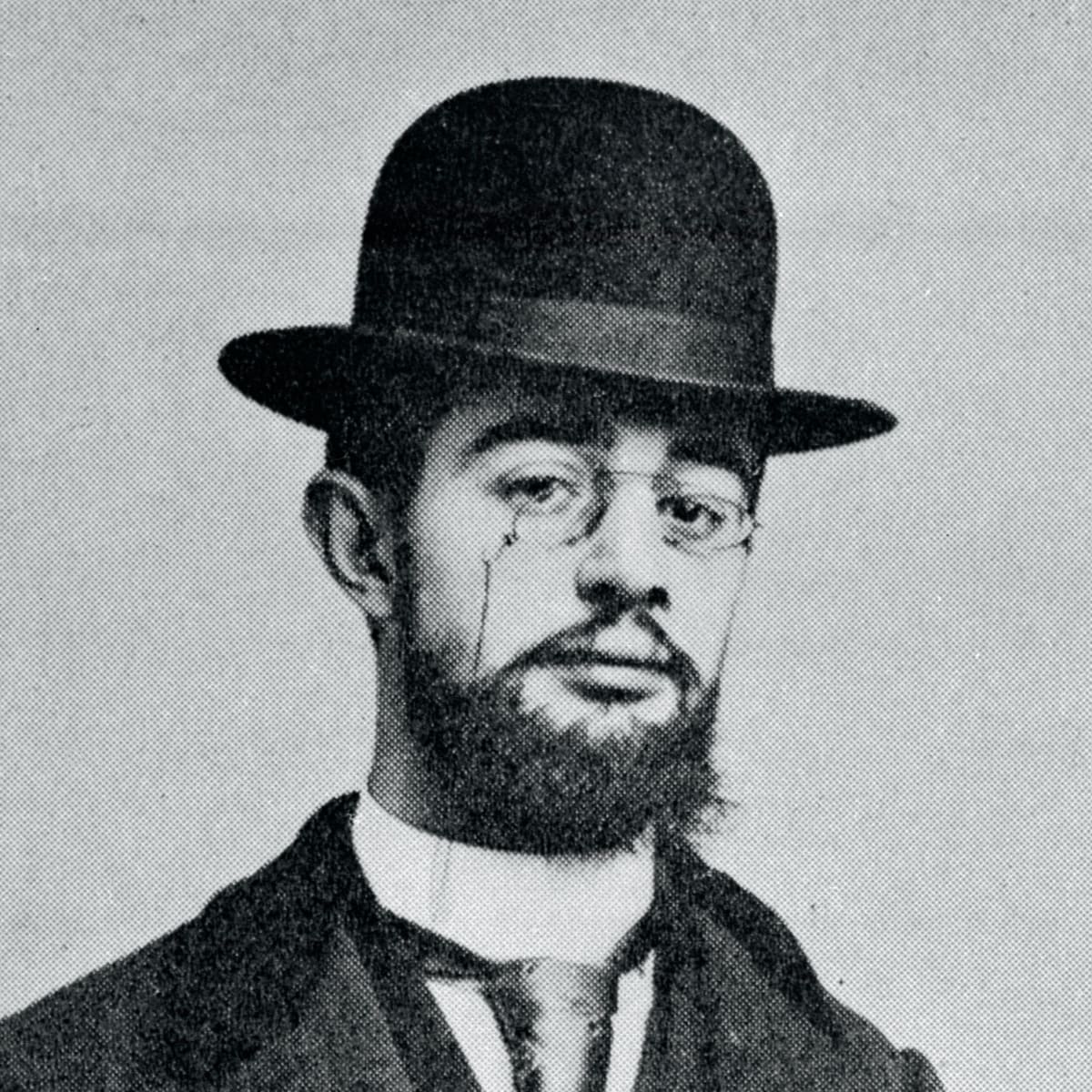 Henri de Toulouse-Lautrec
Henri de Toulouse-Lautrec was a French painter, printmaker, draughtsman, caricaturist and illustrator who created some of the most lasting images associated with the Moulin Rouge and Belle Epoque culture.
"I have tried to do what is true and not ideal.
I have always been a pencil.
I paint things as they are. I do not comment."
— Henri Toulouse-Lautrec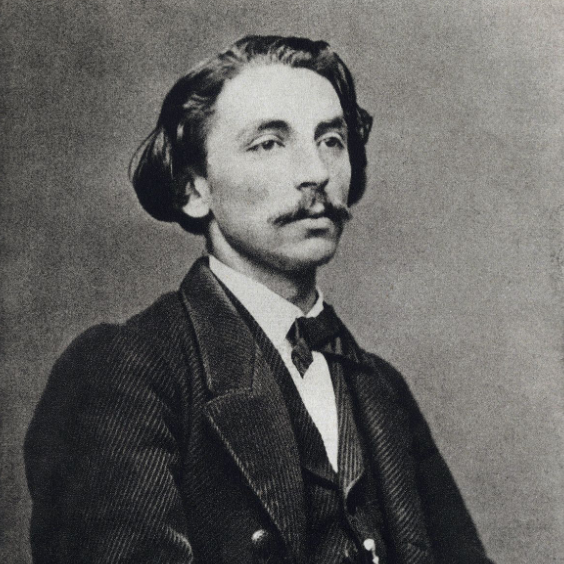 Stéphane Mallarmé
Stéphane Mallarmé was a major French symbolist poet whose work anticipated and inspired several revolutionary artistic schools of the early 20th century, such as Cubism, Futurism, Dadaism, and Surrealism.
"The dance is not a woman dancing, for the juxtaposed causes that she is not a woman, but a metaphor summarizing one of the elementary aspects of our form, sword, cup, flower, etc., and that she does not dance."
"The enchantress makes up the ambience, pulls it out of herself and puts it back in, in a silence rustling with Chinese silks."
— Stéphane Mallarmé, writing on Loïe Fuller