Musiqa proudly announces its 2023 Emerging Composer winners
Luis Quintana and Ben Morris will create new works for the 2024-2025 Season
In an ongoing effort to increase professional opportunities for emerging composers, Musiqa has selected two early career composers to write new works for its 2024-2025 season.
The Musiqa Artistic Board has chosen Ben Morris as 2022-23 Catalyst Commission. The Catalyst Commission identifies promising artistic talent and provides mentoring from acclaimed Houston area composers, and professional opportunities in an innovative contemporary music chamber ensemble.
The Musiqa Artistic Board has chosen Luis Quintana for its Emerging Composer Commission program, a national competition for early career composers. Mr. Quintana is a freelance composer from Puerto Rico currently based in Paris, France.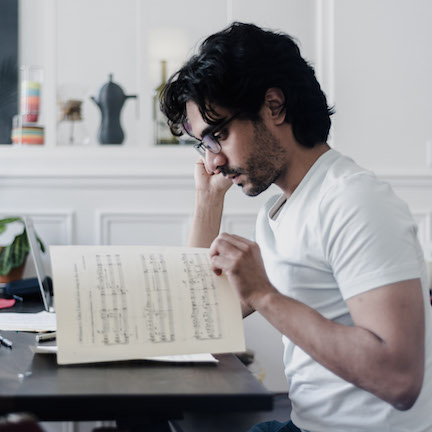 Luis Quintana is an internationally prized composer who explores the frontiers of his musical universe from instrumental music to acousmatic pieces and immersive sound installations. Born in Puerto Rico, he started his composition studies with Alfonso Fuentes at the Puerto Rico Conservatory of Music where he was awarded the composition award and the Roberto I. Ferdman prize in 2010.
Winner of several international competitions and awards, he obtained the first prize at the 'New Classics' International Composition Competition in Moscow (2020), as well as the first prize at the Iannis Xenakis International Electronic Music Competition (Greece), the Martirano Award from the University of Illinois (USA) and the Grand Prize of the Ise-Shima art committee (Japan) in 2021. Most recently he was awarded the 2022 Composition Prize in music from the Académie des Beaux-arts in France (Prix Pierre Cardin).
The winner of Musiqa's 2023 Catalyst Commission is Ben Morris. Ben Morris is a composer and jazz pianist whose music tells unconventional stories and crosses genre boundaries. His eclectic output includes chamber and orchestral pieces, operas, musicals, film scores, incidental music, immersive installations, and electroacoustic works. Morris recently lived in Oslo, Norway on a Fulbright Grant and received an American-Scandinavian Foundation Grant to study the influence of folk music on Norwegian jazz, culminating in his 2022 debut album, Pocket Guides. His recent accolades include receiving two Downbeat and ASCAP Herb Alpert Awards, getting commissioned by Glimmerglass and Washington National Opera, attending the Aspen Music Festival, and performing at Newport Jazz Festival. Morris graduated from University of Colorado, Rice University, and University of Miami, and he is Assistant Professor of Composition at Stephen F. Austin State University in Nacogdoches, TX.